Problem-solving is a critical life skill that everyone needs. Whether you're dealing with everyday issues or complex challenges, being able to solve problems effectively can make a big difference to your quality of life.
While there is no one 'right' way to solve a problem, having a toolkit of different techniques that you can draw upon will give you the best chance of success. In this article, we'll explore 17 different math problem-solving strategies you can start using immediately to deepen your learning and improve your skills.
What are maths problem-solving strategies?
Before we get into the strategies themselves, let's take a step back and answer the question: what are these strategies? In simple terms, these are methods we use to solve mathematical problems—essential for anyone learning how to study maths. These can be anything from asking open-ended questions to more complex concepts like the use of algebraic equations.
The beauty of these techniques is they go beyond strictly mathematical application. It's more about understanding a given problem, thinking critically about it and using a variety of methods to find a solution.
Polya's 4-step process for solving problems
We're going to use Polya's 4-step model as the framework for our discussion of problem-solving activities. This was developed by Hungarian mathematician George Polya and outlined in his 1945 book How to Solve It. The steps are as follows:
Understand the problem

Devise a plan

Carry out the plan

Look back and reflect
We'll go into more detail on each of these steps as well as take a look at some specific problem-solving strategies that can be used at each stage.
Understand the problem
This may seem like an obvious one, but it's crucial that you take the time to understand what the problem is asking before trying to solve it. Especially with a math word problem, in which the question is often disguised in language, it's easy for children to misinterpret what's being asked.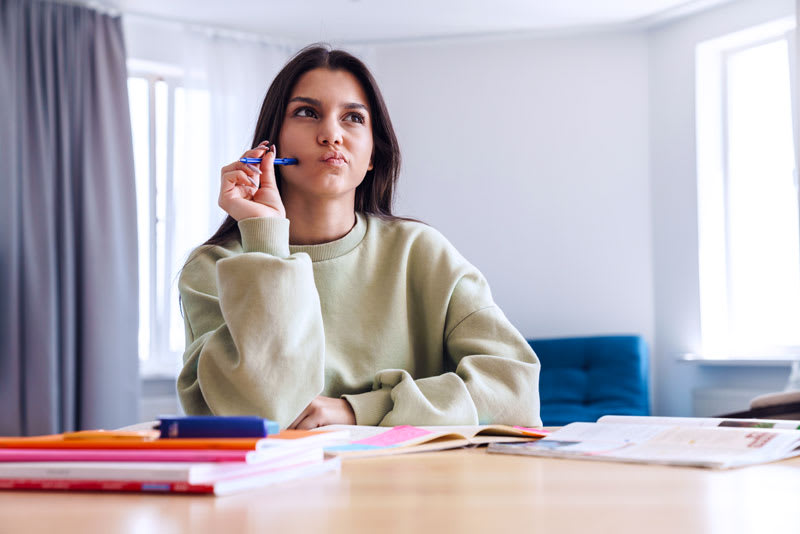 Here are some questions you can ask to help you understand the problem:
Do I understand all the words used in the problem?

What am I asked to find or show?

Can I restate the problem in my own words?

Can I think of a picture or diagram that might help me understand the problem?

Is there enough information to enable me to find a solution?

Is there anything I need to find out first in order to find the answer?

What information is extra or irrelevant?
Once you've gone through these questions, you should have a good understanding of what the problem is asking. Now let's take a look at some specific strategies that can be used at this stage.
1. Read the problem aloud
This is a great strategy for younger students who are still learning to read. By reading the problem aloud, they can help to clarify any confusion and better understand what's being asked. Teaching older students to read aloud slowly is also beneficial as it encourages them to internalise each word carefully.
2. Summarise the information
Using dot points or a short sentence, list out all the information given in the problem. You can even underline the keywords to focus on the important information. This will help to organise your thoughts and make it easier to see what's given, what's missing, what's relevant and what isn't.
3. Create a picture or diagram
This is a no-brainer for visual learners. By drawing a picture,let's say with division problems, you can better understand what's being asked and identify any information that's missing. It could be a simple sketch or a more detailed picture, depending on the problem.
4. Act it out
Visualising a scenario can also be helpful. It can enable students to see the problem in a different way and develop a more intuitive understanding of it. This is especially useful for math word problems that are set in a particular context. For example, if a problem is about two friends sharing candy, kids can act out the problem with real candy to help them understand what's happening.
5. Use keyword analysis
What does this word tell me? Which operations do I need to use? Keyword analysis involves asking questions about the words in a problem in order to work out what needs to be done. There are certain key words that can hint at what operation you need to use.
Devise a plan
Once you understand the problem, it's time to start thinking about how you're going to solve it. This is where having a plan is vital. By taking the time to think about your approach, you can save yourself a lot of time and frustration later on.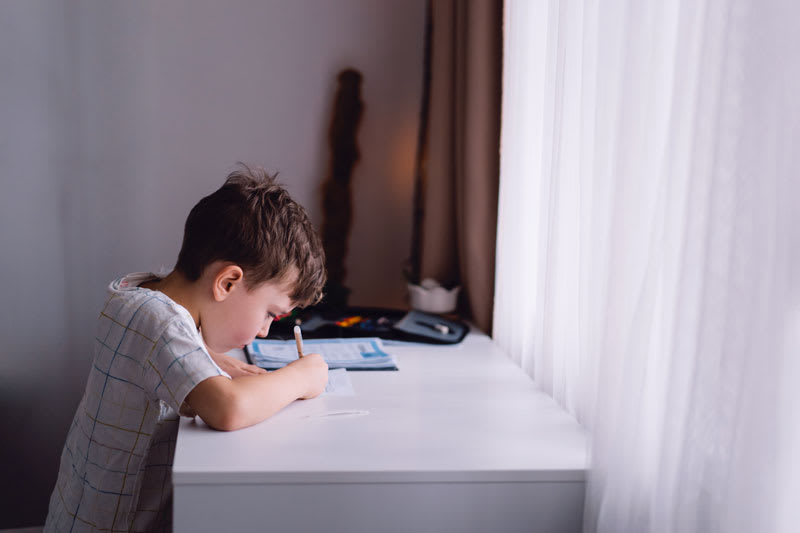 There are many methods that can be used to figure out a pathway forward, but the key is choosing an appropriate one that will work for the specific problem you're trying to solve. Not all students understand what it means to plan a problem so we've outlined some popular problem-solving techniques during this stage.
6. Look for a pattern
Sometimes, the best way to solve a problem is to look for a pattern. This could be a number, a shape pattern or even just a general trend that you can see in the information given. Once you've found it, you can use it to help you solve the problem.
7. Guess and check
While not the most efficient method, guess and check can be helpful when you're struggling to think of an answer or when you're dealing with multiple possible solutions. To do this, you simply make a guess at the answer and then check to see if it works. If it doesn't, you make another systematic guess and keep going until you find a solution that works.
8. Working backwards
Regressive reasoning, or working backwards, involves starting with a potential answer and working your way back to figure out how you would get there. This is often used when trying to solve problems that have multiple steps. By starting with the end in mind, you can work out what each previous step would need to be in order to arrive at the answer.
9. Use a formula
There will be some problems where a specific formula needs to be used in order to solve it. Let's say we're calculating the cost of flooring panels in a rectangular room (6m x 9m) and we know that the panels cost $15 per sq. metre.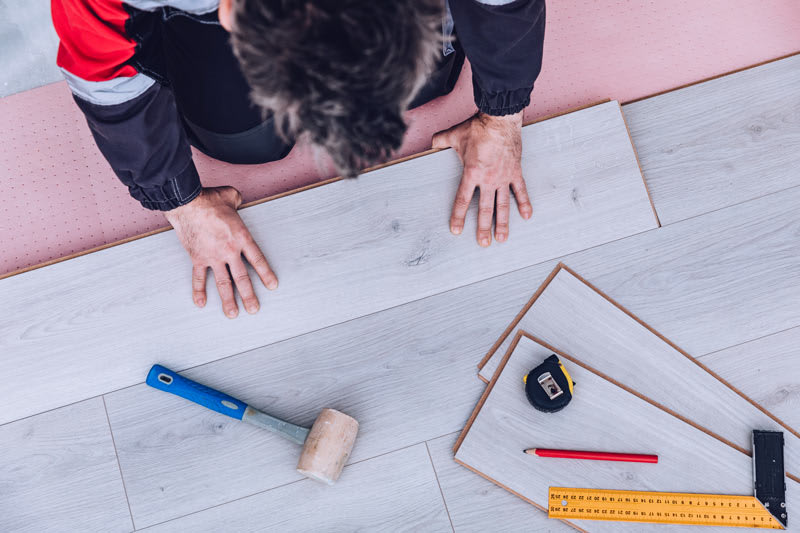 There is no mention of the word 'area', and yet that is exactly what we need to calculate. The problem requires us to use the formula for the area of a rectangle (A = l x w) in order to find the total cost of the flooring panels.
10. Eliminate the possibilities
When there are a lot of possibilities, one approach could be to start by eliminating the answers that don't work. This can be done by using a process of elimination or by plugging in different values to see what works and what doesn't.
11. Use direct reasoning
Direct reasoning, also known as top-down or forward reasoning, involves starting with what you know and then using that information to try and solve the problem. This is often used when there is a lot of information given in the problem.
By breaking the problem down into smaller chunks, you can start to see how the different pieces fit together and eventually work out a solution.
12. Solve a simpler problem
One of the most effective methods for solving a difficult problem is to start by solving a simpler version of it. For example, in order to solve a 4-step linear equation with variables on both sides, you could start by solving a 2-step one. Or if you're struggling with the addition of algebraic fractions, go back to solving regular fraction addition first.
Once you've mastered the easier problem, you can then apply the same knowledge to the challenging one and see if it works.
13. Solve an equation
Another common problem-solving technique is setting up and solving an equation. For instance, let's say we need to find a number. We know that after it was doubled, subtracted from 32, and then divided by 4, it gave us an answer of 6. One method could be to assign this number a variable, set up an equation, and solve the equation by 'backtracking and balancing the equation'.
Carry out the plan
Now that you have a plan, it's time to implement it. This is where you'll put your problem-solving skills to the test and see if your solution actually works. There are a few things to keep in mind as you execute your plan:
14. Be systematic
When trying different methods or strategies, it's important to be systematic in your approach. This means trying one problem-solving strategy at a time and not moving on until you've exhausted all possibilities with that particular approach.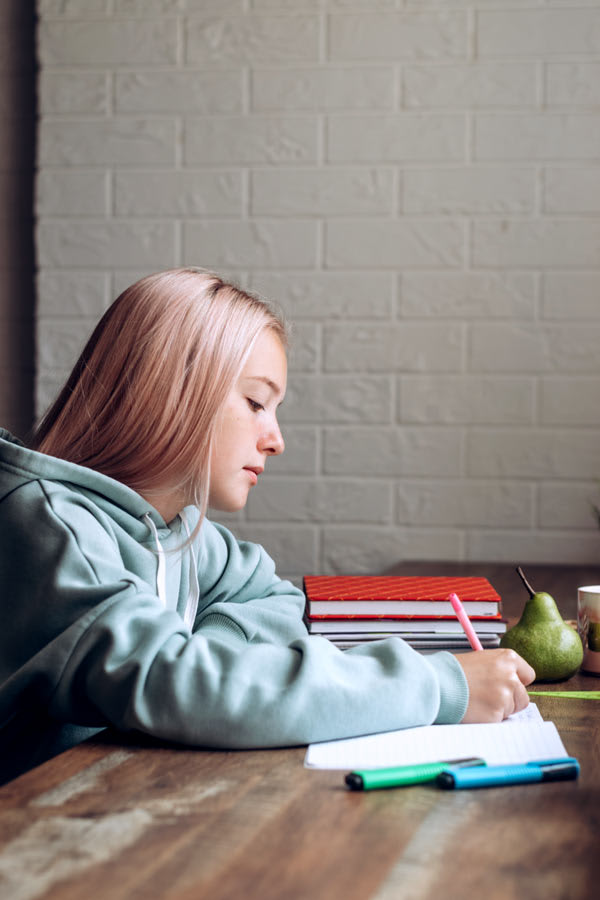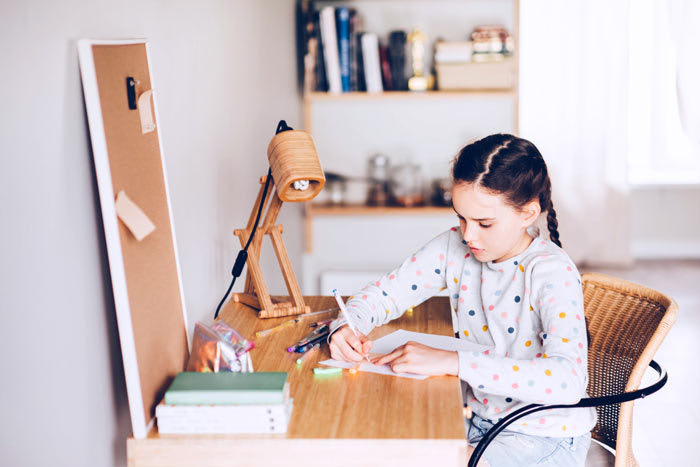 15. Check your work
Once you think you've found a solution, it's important to check your work to make sure that it actually works. This could involve plugging in different values or doing a test run to see if your solution works in all cases.
16. Be flexible
If your initial plan isn't working, don't be afraid to change it. There is no one 'right' way to solve a problem, so feel free to try different things, seek help from different resources and continue until you find a more efficient strategy or one that works.
17. Don't give up
It's important to persevere when trying to solve a difficult problem. Just because you can't see a solution right away doesn't mean that there isn't one. If you get stuck, take a break and come back to the problem later with fresh eyes. You might be surprised at what you're able to see after taking some time away from it.
Look back and reflect
Once you've solved the problem, take a step back and reflect on the process that you went through. Most middle school students forget this fundamental step. This will help you to understand what worked well and what could be improved upon next time.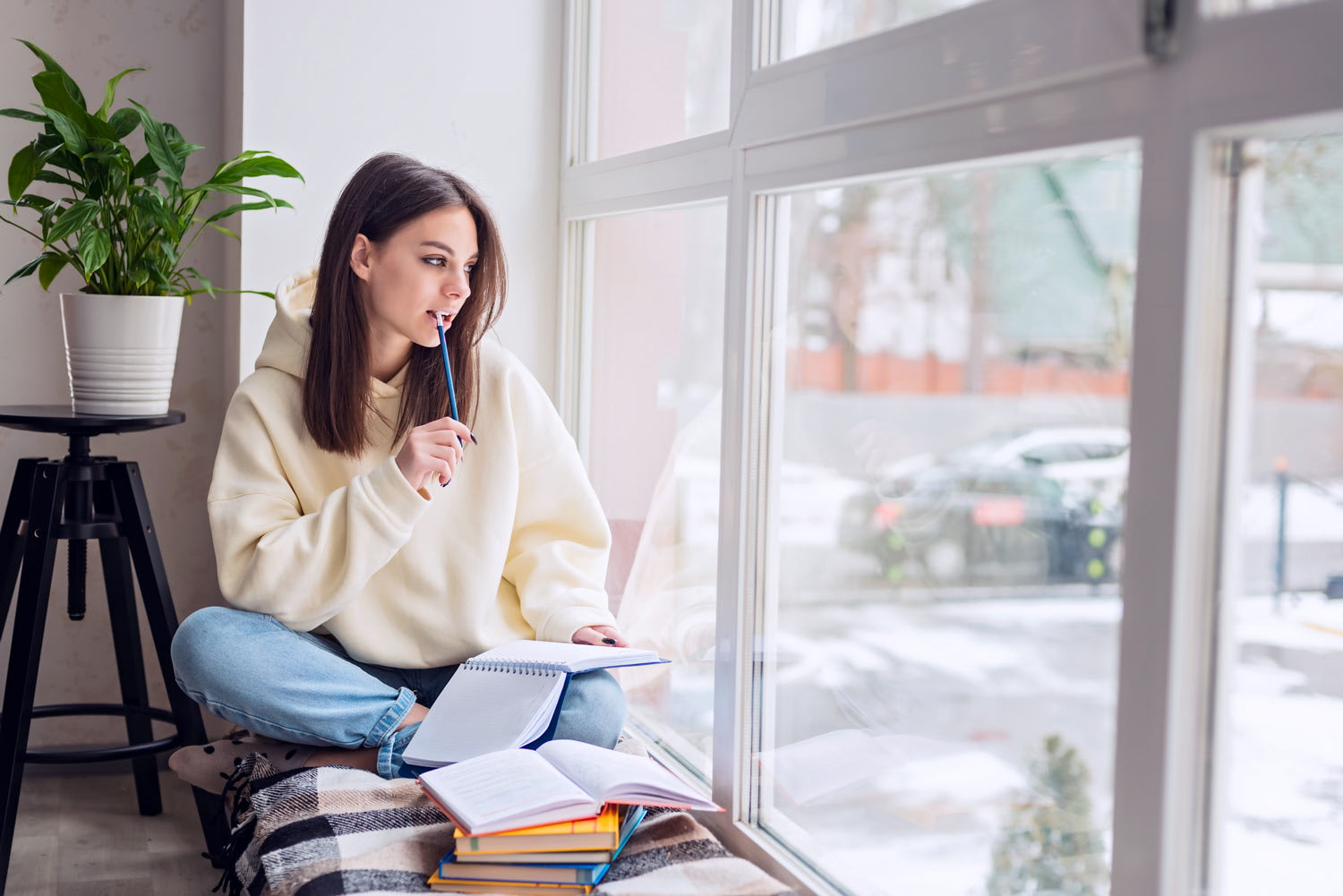 Whether you do this after a math test or after an individual problem, here are some questions to ask yourself:
What was the most challenging part of the problem?

Was one method more effective than another?

Would you do something differently next time?

What have you learned from this experience?
By taking the time to reflect on your process you'll be able to improve upon it in future and become an even better problem solver. Make sure you write down any insights so that you can refer back to them later.
Practise makes progress
There is never only one way to solve math problems. But the best way to become a better problem solver is to practise, practise, practise! The more you do it, the better you'll become at identifying different strategies, and the more confident you'll feel when faced with a challenging problem.
The list we've covered is by no means exhaustive, but it's a good starting point for you to begin your journey. When you get stuck, remember to keep an open mind. Experiment with different approaches. Different word problems. Be prepared to go back and try something new. And most importantly, don't forget to have fun!
The essence and beauty of mathematics lies in its freedom. So while these strategies provide nice frameworks, the best work is done by those who are comfortable with exploration outside the rules, and of course, failure! So go forth, make mistakes and learn from them. After all, that's how we improve our problem-solving skills and ability.
Lastly, don't be afraid to ask for help. If you're struggling to solve math word problems, there's no shame in seeking assistance from a certified Melbourne maths tutor. In every lesson at Math Minds, our expert teachers encourage students to think creatively, confidently and courageously.
If you're looking for a mentor who can guide you through these methods, introduce you to other problem-solving activities and help you to understand Mathematics in a deeper way - get in touch with our team today. Sign up for your free online maths assessment and discover a world of new possibilities.