Unleash your infinite creativity
We go beyond the traditional tutoring experience. At Math Minds, you'll start to see yourself as a powerful agent in the learning process - we help you develop the discipline, enthusiasm and confidence to succeed in every aspect of your life.
More than just Maths
It's not about memorising facts and formulas with us. It's about building skill sets that enable you to achieve success, both inside and outside the classroom.
Deeper Engagement
See the big picture
Students develop a clearer understanding of the topics and their relevance to life. You'll learn to connect key ideas and discover the "Why?" behind the "What" and "How".
Greater Independence
Own the journey
Students learn to recognise where they are and where they need to get to. We empower you to take ownership and monitor your own learning.
Critical
Thinking
Outside the box
We create conditions that encourage students to "turn on" their brains and actively engage in learning through critical inquiry. You'll learn to explore different approaches to the same solution.
Enhanced Reasoning
Real world logic
Students consider the basis for a decision and do not simply guess or apply a formula. You'll learn to see patterns & apply logic so you can tackle problems on your own, with confidence.
Boosted Self-worth
We celebrate mistakes
Our tutors ensure students enjoy the process of solving a problem. You're encouraged to embrace challenges and overcome the fear of "getting it wrong". In every difficulty, lies an opportunity for growth.
We perfectly match your learning style
Kinaesthetic
Kinaesthetic learners like to touch and feel objects, move around, and explore different ideas through hands-on interactive programmes.
Visual
Visual learners make up the largest group of learners. They understand best through diagrams and visual explanations - creating mental images of what they hear or read.
Auditory
Auditory learners prefer information that is spoken and heard. They learn well from lectures and discussions, listening to video & audio recordings.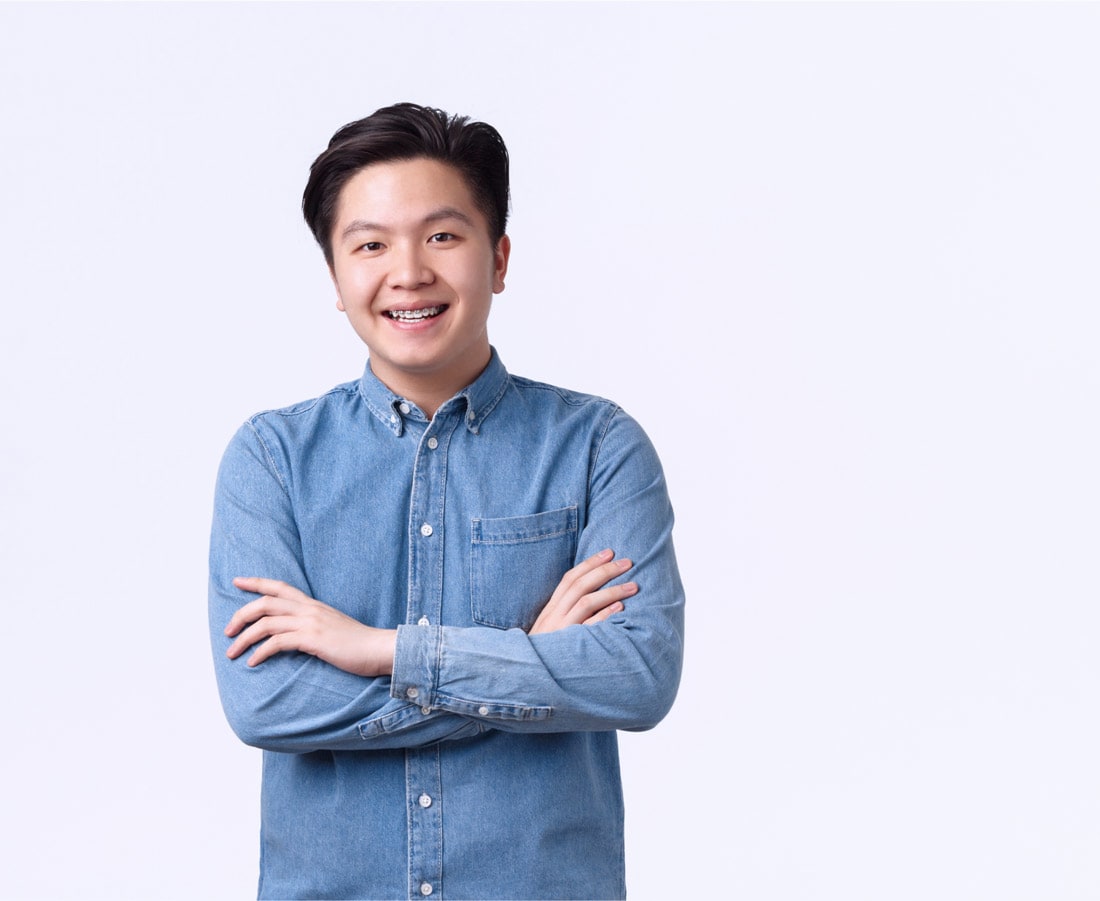 I've been coming to Math Minds for four years. I was experiencing anxiety before, but the tutors taught me how to learn - to keep going through a subject. I now use my passion for learning to improve my English and Science skills as well.

Ji-hu, Year 10
Your journey to success
Getting started is easy
01.
Book a Free Assessment
Meet with our Centre Director in-person or online for a Free Consultation. We'll identify your gaps and strengths across the entire curriculum.
02.
Complete the registration
Choose a day and time that suits. Make payment through our parent portal and bring a smile to your first lesson.
03.
Enjoy getting smarter
Experience a tailored program, mentored by an expert coach. Level up your skills, track your progress and gain confidence like never before.
Catch up, keep up and get ahead
In-Center or Online
In less than one hour we'll identify your strengths, knowledge gaps and tailor a customised learning plan. Ready to go?
Free Assessment