VCE Tutoring Melbourne
Our VCE tutors are all fully-qualified, high ATAR achievers, and will help you succeed in any Maths subject. As part of our VCE tutoring program, you'll gain access to unlimited online questions, one-to-one tailored coaching and unrivalled resources to give you that competitive edge.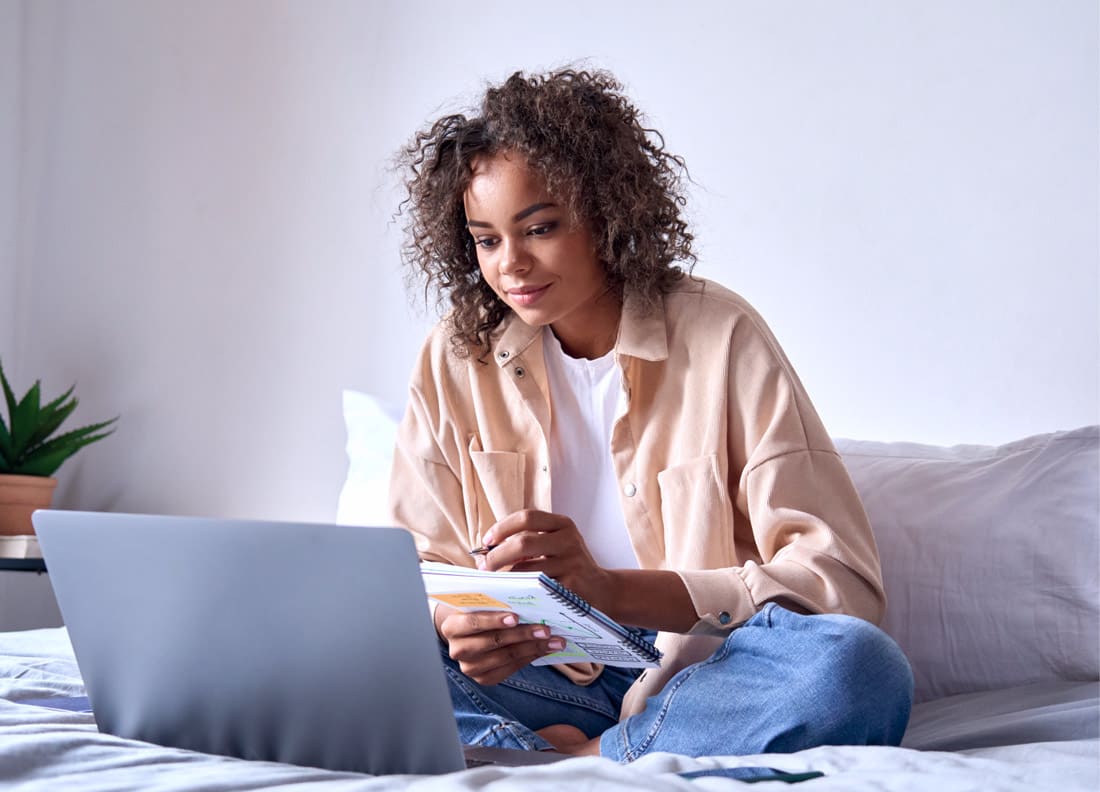 The VCE program - year 11 & 12
What's it all about?
What sets our VCE tutoring program apart from other services is the way we personalise each lesson to meet your individual needs. After a quick free assessment, you'll enjoy a weekly customised program. And If you can't make a particular session, we have a flexible make-up policy to meet your schedule.

Our private tutoring is designed in a way that reduces stress and ensures you're able to juggle work, play, family life and other commitments. The key to success is balance. We offer a world-class online coaching platform where students can study from home at their own pace, while receiving one-to-one attention.

You'll learn how to perform under exam conditions and gain insights into effective time management strategies. We lay out an individual roadmap for you, starting 6-12 months before your exams. This means you get to work with our expert tutors on what's important and how best to focus your studies to achieve your ATAR goals.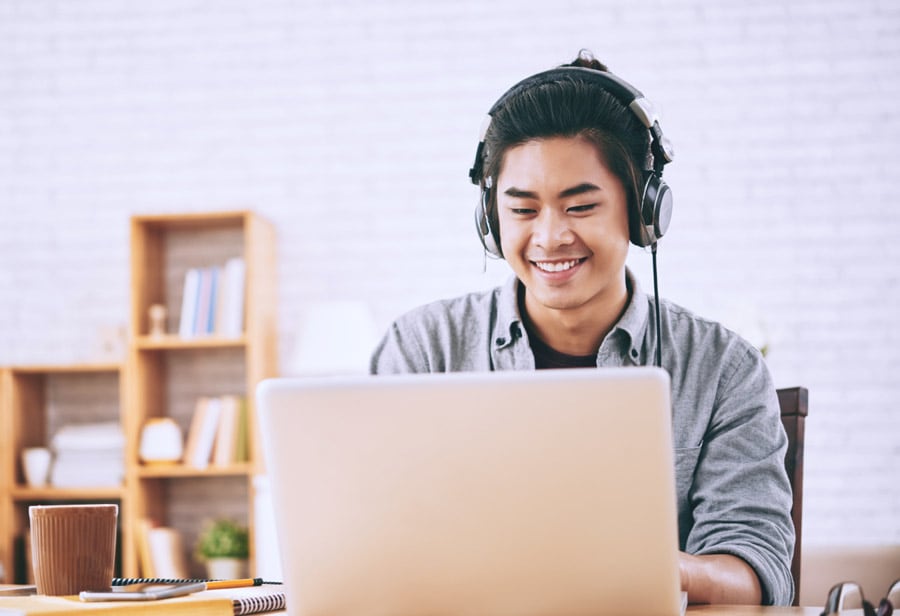 Relax, we'll make this your year.
2 hour sessions
Once a week
Pay as you go
We tutor online and in-centre
VCE Maths just got a whole lot easier
01
Consolidate knowledge
There is loads of new and assumed knowledge that the curriculum expects of you. We quickly identify any weaknesses, work through concepts that might need to be revisited and supply interactive questions to cement the key ideas. This ensures you're not only up to speed, but can confidently stay a step ahead of class.
02
Organise resources
A Math Minds private VCE tutor supercharges your learning with comprehensive notes, revision exercises and bespoke assessments. We go beyond traditional one-to-one tutoring. We help you create your resource book, timetable and exam notes in a way that will maximises your study scores.
03
Study smart
It's not just about what you learn, but how. As part of our VCE tutoring program, we'll empower you with a mindset for success and give you an insight into examiners' expectations. You'll build confidence in your ability to answer questions under time pressure and transform your style of studying for efficient performance.
04
Exam and SAC success
Picking up tips from our private VCE tutors will give you a major advantage over other students in the lead-up to exams. We review past papers, clarify doubts and provide instant feedback to ensure you're fully prepared. Whether you're aiming for Melbourne University or RMIT, we'll guide you to land the course you want.
Unlimited online questions
From the very first lesson, a VCE tutor identifies where you need help, provides you with expert insights, and real-time hints according to your level of fluency.

Whether you're a VCE student wishing to catch up or get ahead, we provide unlimited online interactive questions and solutions so you can achieve topic mastery with ease.
World-class digital platform
Our private tutoring is driven by an AI engine that not only adapts to each individual student, but also tracks their progress and working-out in real-time.

Most online platforms will only tell you if you answered a question correctly or incorrectly. At Math Minds, our program checks your working-out, points out mistakes and provides relevant videos and worked examples, encouraging students to be more engaged, self-motivated, and focused as they work towards a solution.
VCE tutors that get it
VCE tutoring is more than just number facts, formulas and processes. It's about gaining mastery of concepts and applying this knowledge to answer questions quickly and accurately under pressure.

Our VCE students love the fact we make the content simple, interactive and easy to understand. When it comes to teaching maths, our tutors are subject-matter experts who can explain the most difficult topics in a way that just makes sense.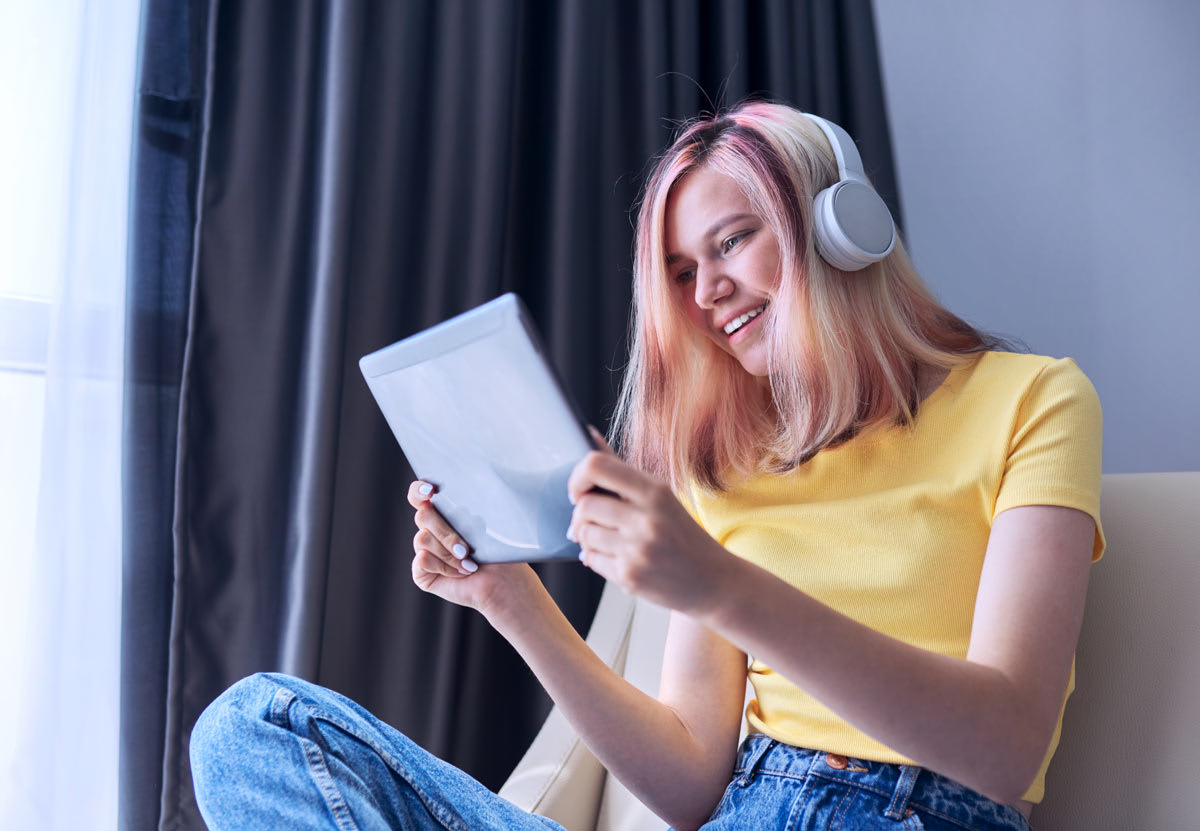 Why high school students love us
Tutoring on your terms
Whether it's via our online tutoring program or in person, a VCE tutor from Math Minds will pinpoint your missing links. Sometimes these go all the way back to primary school. Regardless, we quickly fill them with targeted, expert help, all in real-time.

We work closely with each student to uncover their individual goals, interests and ambitions. When we know what you want to achieve in your VCE exams, our private tutors empower you with the skills and confidence to get you there.

Every student learns in a unique way and at their own pace. Some are visual, others auditory. Some learn best by doing and others by watching. Even during our online tuition, we identify your learning style and adapt our teaching style accordingly, so you get the most out of every lesson.
A VCE tutor who's got your back
Boost resilience, not just results.
Inspire Passion
We instil a growth mindset. Love what you do and you will excel. Passion breeds success.
Advance Skills
Deepen your understanding, strengthen your foundation and solve problems with ease.
Build Confidence
Say goodbye to Maths anxiety. We celebrate mistakes and boost self-esteem.
Improve Results
Higher grades in VCE Mathematics will improve your overall ATAR.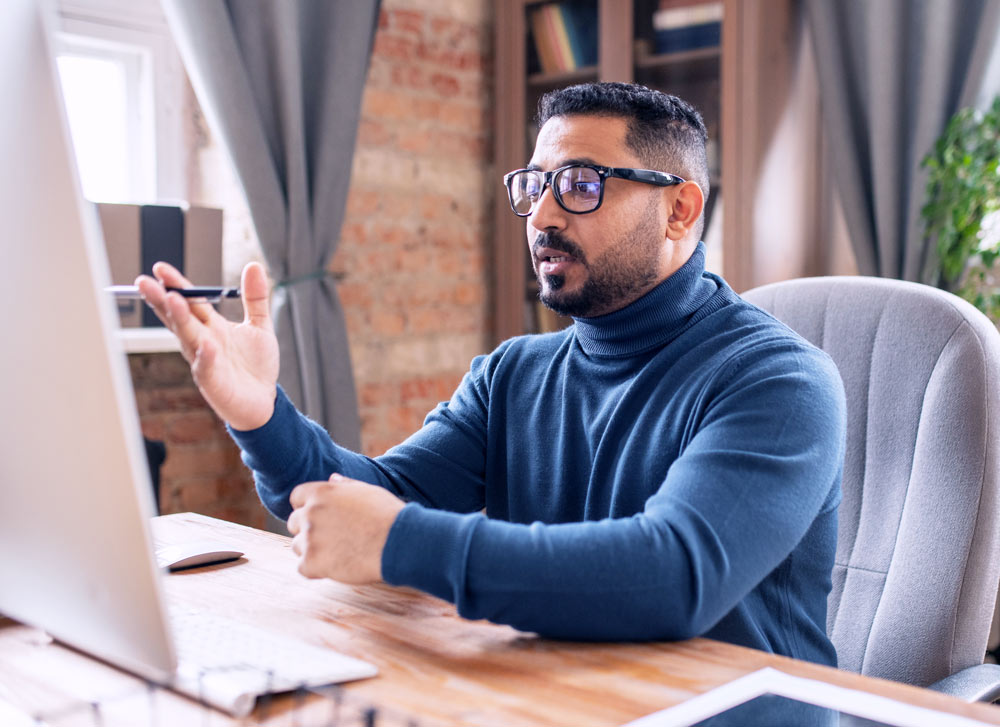 Not your average private tutor
Melbourne's leading VCE tutors
Our team are carefully selected, rigorously trained and assessed for their ability to explain complex VCE maths concepts in a way that you'll understand. We've helped students from some of the best high schools in Melbourne, achieve some of the highest marks in the state. How? Because when you work with a Math Minds VCE tutor you are guaranteed next level, tailored tutoring support.

All our tutors are graduates from leading universities, such as Melbourne and Monash University. While an ordinary university tutor might major in Science, we know a degree doesn't make a person an expert coach. This is why our team truly shines. We are passionate, patient maths pedagogy gurus who not only understand VCE studies, but the science and art of excelling in them.

We don't match you with a VCE maths tutor, and then hope for the best - we are the tutors! In our exclusive program, you'll be working with a Math Minds qualified mentor - a certified coach with a deep understanding of what it takes to inspire you to succeed; to empower you with confidence; and to get you the study score you deserve.
Maths VCE subjects
Maths made easy
If you're studying VCE Further Maths, the course focuses on problems that require data analysis, recursion and number patterns and financial maths. Our Further Maths tutors, with extensive tutoring experience, are champions of the subject and breathe life into these topics. While we don't formally provide english tutoring or essay writing skills, we help you navigate tricky worded problems.

VCE Mathematical Methods is all about understanding functions, algebra, calculus and probability. Our maths methods tutoring sessions (online classes and in-centre) develop a thorough understanding of these topics, preparing students with extensive knowledge of the most highly tested concepts.

VCE Specialist Mathematics is studied in conjunction with Maths Methods. The subject areas covered include complex numbers, vectors, differential equations and mechanics. Students work one-on-one with an experienced tutor to gain knowledge in these difficult subjects.
Finding a quality VCE maths tutor can be difficult, but it doesn't have to be. Whether you're learning Further, Methods, or Spesh, our Melbourne tutors have you covered. We go beyond academic excellence - helping students achieve success by growing their exam confidence, resilience and problem-solving skills.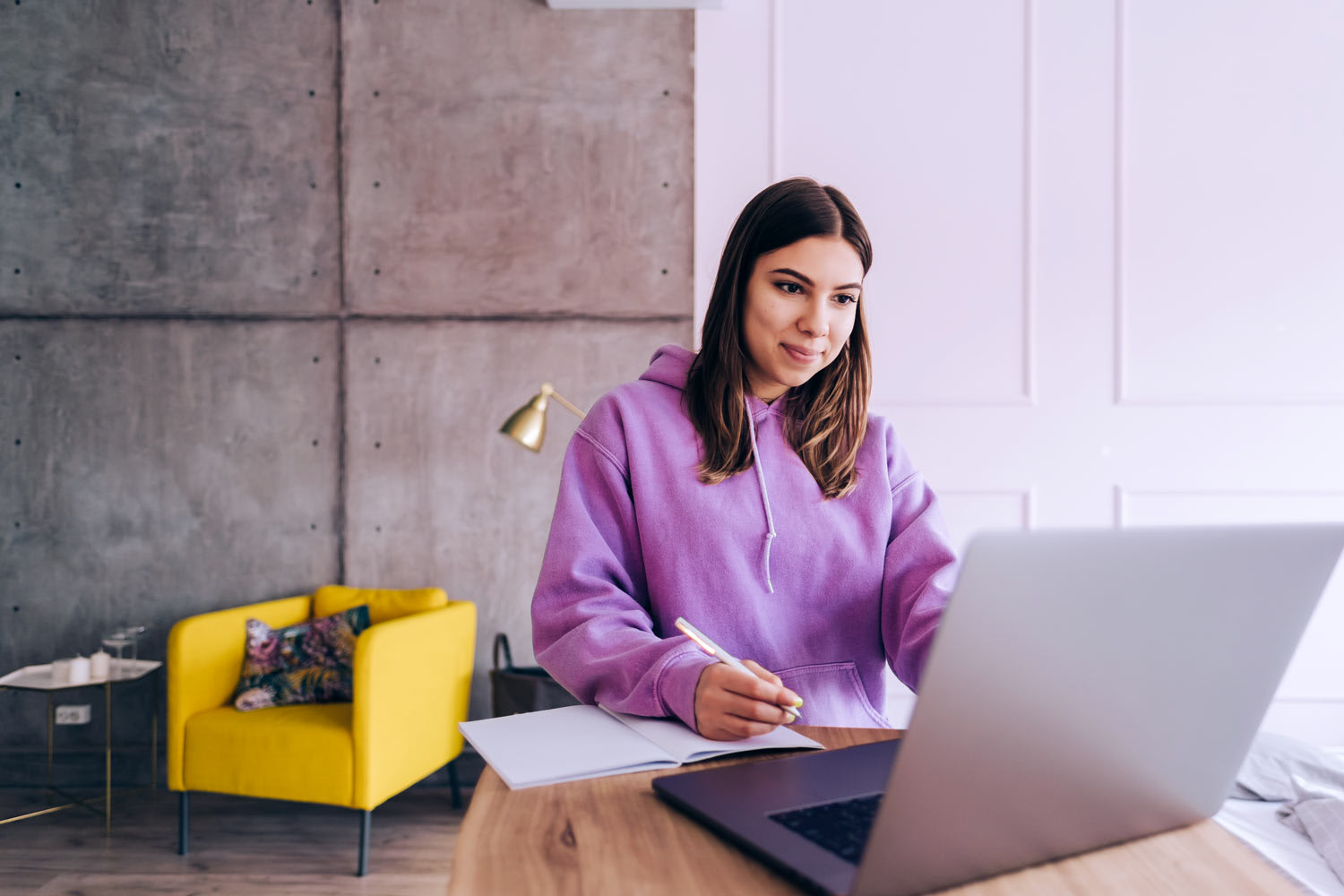 Worried about how to get a high ATAR? Don't be! With these pro techniques, you'll ace your exams and fly through the year stress-free.
Reading time

22 min read

Publish date

May 23, 2022
Chances are you've heard of VCE. But what is it exactly? How does it work and which VCE subjects are right for you — we simplify and explain it all here.
Reading time

9 min read

Publish date

July 8, 2022
Read More
Ready to get started?
The best VCE tutors Melbourne has to offer. Experience the Math Minds Advantage™ today.
Book A Free Assessment